Weed-Infused Cowboy Caviar
It's literally everywhere! Cowboy Caviar was the highlight dish of this summer past, but now we've elevated it for you in a way you'll love, to create Weed-Infused Cowboy Caviar!
Don't be fooled! Because it's called 'caviar' doesn't mean it has any fish eggs in it! (a relief for some of you!)
Cowboy Caviar is a tasty Southwest type of dish made with beans, bacon, corn, and spices – think of it like a campfire favorite all jacked up.
The look and taste is out of this world- especially with Cannabis as the star!
We don't know a Cowboy who doesn't love a good hearty dish, and you'll love this one guaranteed.
Cooking With Cannabis
When you're using Cannabis in any dish, you need to know how to use it to enhance the flavor and the feeling you desire.
In this dish, we'll be using Cannabis–Oil which is decarbed in advance.
So before you get to the cavair, check out the oil recipe below first.
From start to finish, it may take around 2 hours so prep for this part of the day first, and then you can use it in a ton of other dishes going forward!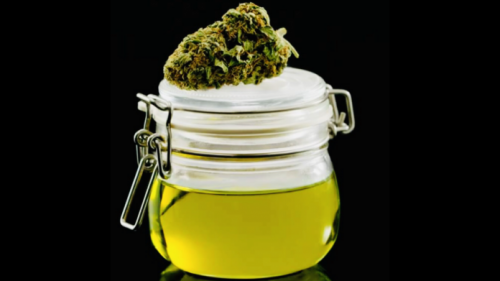 Servings: 1 Cup
Calories: 191kcal
THC: 700-1400mg
Author: Steph Van De Ven
Decarb your herb by spreading your cannabis evenly on an oven tray And coat with aluminum foil.

Place in the oven on 240F/115C 45 minutes, and then let it cool down.

Grind your cannabis or chop it in chunks.

Place your closed jar in cold water and let it come to a boil, Boil for 2 to 3 hours.

TIP: U can also add other herbs such as Thyme, rosemary etc for an extra flavor.

Strain through Cheesecloth.

Let it cool
The video recipe is not as accurate as the blog recipe, which is most updated.
Calories: 191kcal | Fat: 22g | Saturated Fat: 3g | Sodium: 1mg
Creating Cowboy Caviar
It's true, you don't need chaps and a cowboy hat to enjoy this dish, but what you do need are great tortilla chips, period.
Don't skimp on the chips! Make sure they are fresh, crunchy, and thick – so it can carry a load of your caviar without cracking.
You'll want to make sure you have a proper cutting board too.
We all know that when slicing and dicing you could wreck your good clothes so grab an apron and let's get going! Yee Haw!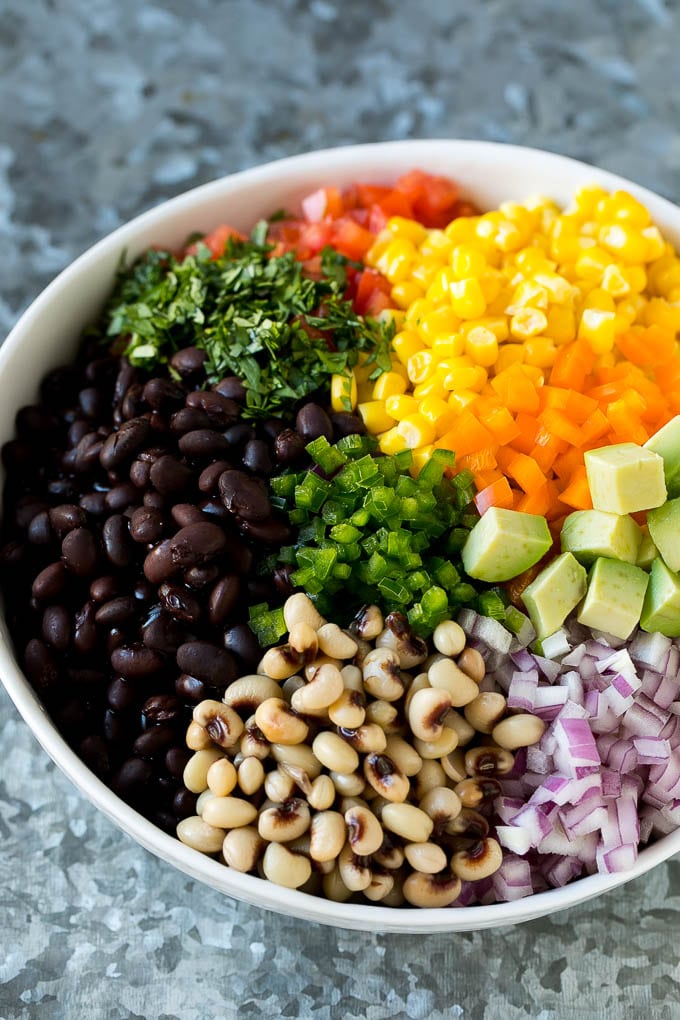 Servings: 8 people
Calories: 195kcal
Cost: 40
Cutting Board

Strainer

Sharp knife

Large Bowl

Can Opener
1

can

Black Beans

1

can

Black Eyed Peas

1

cup

Tomatoes

Dice them up small

1-2

Jalapenos

Sliced up small ( use more if you want it spicy)

1

cup

Corn

Fresh or Frozen you choose. If frozen, de-thaw in advance

1

whole

Avocado

cubed

1/2

cup

Red Bell Pepper

Cut up in small chunks

1/2

cup

Orange Bell Pepper

Cut up in small chunks

1/2

cup

Red Onion

chopped up finely

1/2

cup

Cilantro

Fresh and chopped

1/2

cup

Lime Juice

freshly squeezed

1

tbsp

Honey

1

tsp

Chilli Powder

1

tsp

Cumin

1

dash

Salt & Pepper
Place the beans, black eyed peas, tomatoes, jalapeno, corn, avocado, bell peppers, onion and cilantro in a large bowl.

In a small bowl, whisk together the olive oil, lime juice, honey, chili powder, cumin and salt and pepper.

Pour the dressing over the bean mixture and toss gently to coat. Serve as a salad or with chips.
Calories: 195kcal | Carbohydrates: 17g | Protein: 4g | Fat: 13g | Saturated Fat: 1g | Sodium: 8mg | Potassium: 330mg | Fiber: 5g | Sugar: 3g
If you're looking for even more fantastic and easy-to-follow Cannabis recipes, click here.
And if you're looking to jumpstart your Canna Chef Career, grab a weed edibles bundle kit and start cooking up a storm from home today!