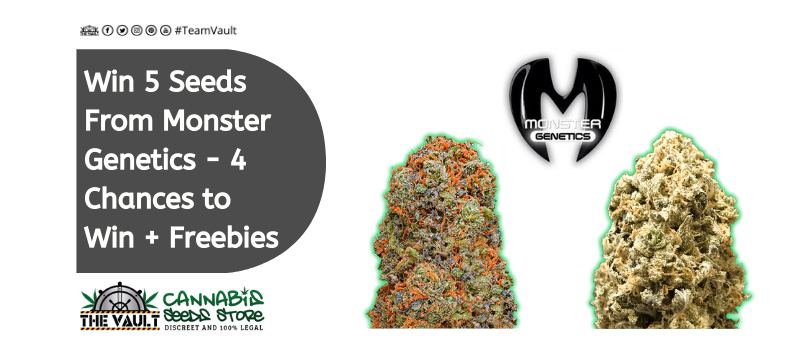 Another big, in fact, Monster promo here at The Vault. We've just finished up with our successful TikTok promo so the clock was ticking and it was only a matter of time until we launched the next one!
In this promo, we are giving you 4 chances to win 5 seeds from the team at Monster! This is to celebrate the fact that if you spend over £100 with The Vault we throw in an extra Monster Genetics fem or auto seed (strains below) on top of the existing seeds you get for spending over £0.01 and £50 and that's not including our on purchase promos too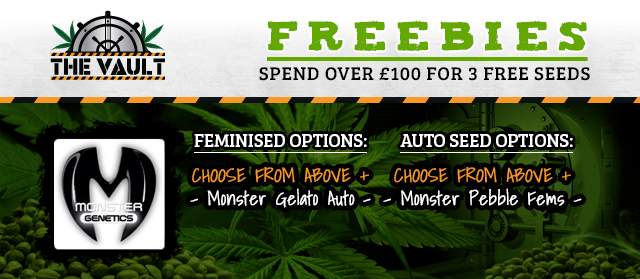 So don't be scared and take a peek below at how you can win either 5 Monster Pebbles Feminised or 5 Monster Gelato Auto.
About Monster Genetics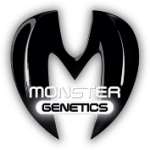 Monster Genetics is a new Spanish seed bank which currently offers a small range of feminised seeds which have all been reversed and crossed in order to stabilise each strain's most sought-after qualities. In this way the grower is able to rely on the potency, aroma and flavour of every strain that he or she grows.
Monster Genetics has chosen commercially proven strains that are in great demand by "cannaseurs" due to particular characteristics adhering to the following four criteria to guarantee success: genetic excellence, batch tracking, germination control and regular stock renewal.
You can be sure of monster successes with cannabis seeds from Monster Genetics.
About The Seeds
Monster Pebbles Fem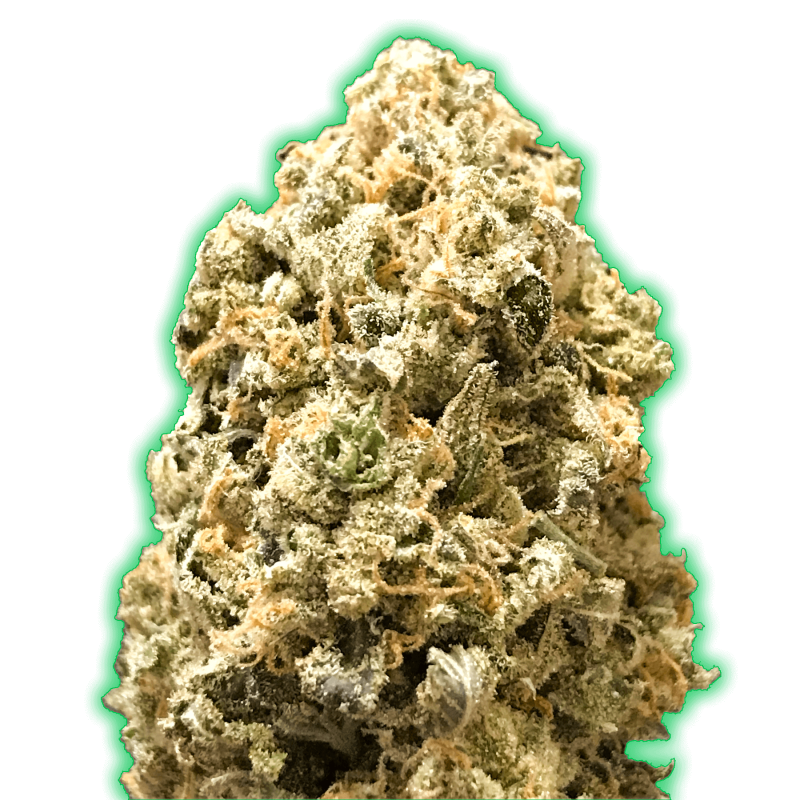 Monster Pebbles is a sativa-dominant hybrid which exudes powerful aromas of fruit and spice. It is a cross of Grandaddy Purple, Critical and Somango. When grown optimally it develops long colas flecked with many colours and densely-packed with trichomes.
The aroma and flavour is tropical with notes of citrus and wild berries. Its effect is very narcotic. A most delightful strain.
Monster Gelato Auto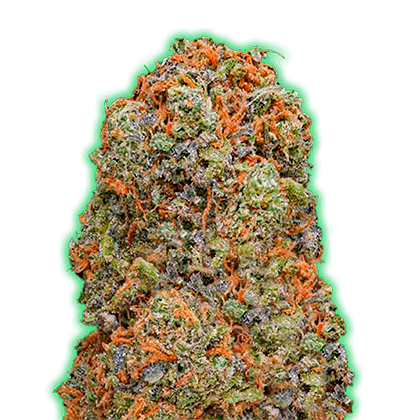 Monster Gelato is a stable hybrid bred by crossing Monster Girl Scout Cookies and a selected Sunset Sherbet. Buds are dense, green-blue in colour and packed with resin. Flowers can display purple colours with reduced night-time temperatures in the final stages of flowering.
It is sativa-dominant, takes 8 – 9 weeks to flower indoors and produces high yields. High concentrations of terpenes provide a fruity scent and taste with mint notes.
This is a potent strain, highly psycho-active and stimulating resulting from very high THC production.
How To Enter
Simply write the word MONSTER on this post to enter and be in with a chance of winning 5 Monster Pebbles Fem or 5 Monster Gelato Auto.
TERMS
Closes Wednesday 17th March 2021
Prizes are picked at random – you will win either the Pebbles or the Gelato (x4 prizes in total)
Social Media or Forums Entries Don't Count
One entry per person. Double entries will not be counted
Entries are verified first so your entry may not show up for 24-48 hours
We will share the news on our social media pages. Winners will also be emailed directly and your details will remain discreet. We will only publish your name on the blog that is supplied with the entry
Prizes must be claimed within 28 days or they will be put into the pot for a future promo
The draw will be random and results are final
Have fun
Legal Disclaimer: The competition winners will have their prizes sent to them via recorded delivery. If you win the competition but don't receive your prize, we cannot resend competition prizes, so you'll have to raise this with your local delivery service (In the UK, for example, this would be Royal Mail).
Remember: It is illegal to germinate cannabis seeds in many countries including the UK. It is our duty to inform you of this fact and to urge you to obey all of your local laws to the letter. The Vault only ever sells or sends out seeds for